Children's chest of drawers with changing table - convenient for mom and baby
A tiny man, only came into being, helpless and fragile, and it is better to disguise a special Langering boards with boards. And convenient, and safe - just do not kid fall accidentally. That's just keep this board where it is necessary, and it is small. Therefore, many mothers prefer to buy cheap children's changing dresser, the upper part of which serves as a place for changing the baby.
These products may have a different structure from each other, but overall they have one - a place for changing the top. As a rule, it is equipped with bumpers. In addition, included are sometimes attached mattress. Properly selecting and buying a chest of drawers, can be kept in one place everything you need for small diapers, clothing, hygiene products. Well, diapers, of course.
A changing area is quite spacious, so it still and cosmetics for baby fit. Cream, butter, powder, cotton pads and sticks will be on hand.
Rather compact dimensions and low weight make it easy to chest reposition it in the right place. In addition, there are often wheels to facilitate this process.
These products look neat and beautiful, well-fitting into the design of children's and combined with the other pieces of furniture. As a rule, they are made of wood, gives the room a special warmth.
When favorite child grows up, the upper board can be folded or remove (depending on model). A chest of drawers will last a long time a child: for toys, books, school notebooks and textbooks. By the way, IKEA is a model in which the board did not even need to remove - it turns into a convenient table for the preschooler.
Next video will teach everyone to manufacture children's chest of drawers with changing table with his hands:
Overview of manufacturers and models
In this brief review will involve popular domestic companies, producing high-quality children's furniture. Note that it is not always necessary to buy a locker, sometimes it can be done independently.
Children's furniture factory, wearing a gentle maiden name "Sonia", located in the Nizhny Novgorod region. It works since 2004 and managed to win the recognition of consumers. The main directions - cots and changing dressers, which models are called "Sonia" and "Sonia-Butterfly." Unlike the latter only in the fact that their facade is decorated with an elegant silhouette of a flying butterfly.
The company produces a chest of drawers with four or five boxes, length 60 and 80 cm, height - 93.5 cm. Table for changing folds like a book. If it is expanded, its length is 75 centimeters. goods frame - made of laminated wood panels, and the facade - from MDF. On the edges of the bezel is made of PVC, hygienic, aesthetic and prolongs product life.
Changing dresser Sonia Butterfly
Another manufacturer of the Nizhny Novgorod region - the company "Antel" from Tonshaevo village. It specializes in convertible cribs and chests of drawers with changing table. They got a brand name "Juliana", familiar to many young mums.
Made of laminated wood, with a facade made of MDF, chests of drawers are available in white as well as in the colors wenge, ivory, a maple, boo, a nut Ecco. Height products - 92 cm, width - 60 cm, the number of boxes - four. The model "Ulyana-6" are five of them - instead of a large top drawer are two small. Upper panel - hinged (its total length 75 cm).
The newest model of a width of 80 centimeters is called "Juliana-7." It looks very stylish, successfully combining two shades - dark and light. It has three drawers with open shelf above them, four wheel bottom and slightly increased depth - 45 centimeters.
Photo Changing children's chest Antel Uliana
This well-known company, it may seem it is not necessary - its products have long held in high esteem in parents and have become classics. Elegant chest of drawers made of beech wood and chipboard, are resistant to strong legs and back are equipped with two wheels. There are plenty to choose from - models have a different width and height (depth of 44 or 45 centimeters). Table for swaddling made convertible, boxes - four.
The narrowest dresser - "Aistenok mini". Its width - 64 cm. It also comes in a smart version of "luxury". Lowest Model - "Alexandra" (92 cm high). And still it has five boxes instead of four (upper divided by two). The largest chest of drawers - "Silvia Suite", having a height of 1.02 meters and a width of 98 centimeters. Increased he and depth - up to 48 centimeters. Width "Irishka" models "Aistenok" and "Alexander" - 84 centimeters.
Chest of drawers with changing table Gandylyan
This brand belongs to the producer of the city of Volgodonsk. This IP Baryshnikov, offering customers practical, beautiful and comfortable dressers made of laminated chipboard. They are distinguished by an interesting and a variety of color shades. In addition to models under the beech, linden, beech, alder and other timber, produced fun combined product, combining bright colors with blue, orange or bright green.
Dressers are quite high and deep - 103 by 48 centimeters. Their average width - 78 centimeters. Table for swaddling folds. Below are polyurethane wheels, for guiding the telescopic type boxes used at the ends - PVC edge.
Changing dresser Madagascar
Ikea Scandinavian company offers three models for children Langering dressers, wherein functionality. They are made of solid pine, covered with acrylic paint or varnish. Let us give a brief description.
Model "Leksvik" height of 94 centimeters and a width of 86 cm is equipped with a detachable table for changing (its depth - 78 centimeters). When the baby grows, we obtain an ordinary chest of drawers with two drawers.
Model "Sundvik" with an open shelf has a height 108, and width - 79 centimeters. Her table for swaddling folds on hinges and drawers, as in the previous model, also two.
"Stuva" model has four small drawers and three open shelves (two - at the bottom right, one - under Langering boards, which is not formed). Product height is 1.02 meters, width - 0.9 meters. When the child grows up, move close to the dresser chair - that's you and a desk.
Models Swaddle drawers from Ikea
Photos of drawers with changing table
In this section we offer a photo gallery where you can view all the details of various swaddling chests. Well, then it will be easier to choose a model that most will like. All these children swaddling chests can be found in online stores.
Examples of drawers with changing table
Veres-Bear
The blue tones
Oblong
Walter
Like this? Subscribe to site updates in VKontakte, Odnoklassniki, Facebook, Google Plus and Twitter.
Subscribe to updates on E-mail:
Tell your friends about this article to your favorite social networks using the buttons below.
Better dresser from the changing pad. How many of my friends bought a chest of drawers, after a while realized that the kind of the top of it in this way turns out to be unnecessary. Not all models of the comfort station can be removed. Although in the first months of baby's life is very convenient
Click to cancel reply.
Related information
Kitchen
nursery
hallway
Workplace
News and Trends
we Vkontakte
Grandpa Shura
Cool! That is the shelf beside the bed for glasses, smart phone, portable music player.
And I saw another such variant: a bed with a podium, very.
Thank you for the valuable and detailed information! Very useful such as.
0 results for changing dresser
Save changing dresser to get e-mail alerts and updates on your eBay Feed.
Unfollow changing dresser to stop getting updates on your eBay Feed.
You'll receive email and Feed alerts when new items arrive.
Make sure words are spelled correctly
Try using different keywords
Remove filters to broaden your search
Sellers with highest buyer ratings
Returns, money back
Ships in a business day with tracking
Learn More
Sellers with highest buyer ratings
Returns, money back
Ships in a business day with tracking
Learn More
Not finding what you're looking for?
Save changing dresser to get e-mail alerts and updates on your eBay Feed.
Changing dressers IKEA
Table and chairs Ikea who has? Help me pick!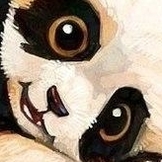 Girls! Now I choose a table and chairs child in Ikeja online, come to the store there is no way. Prompt who have here is a table Flisat series it? It is convenient to paint and sculpt? .
Some shop for baby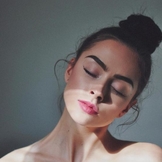 Girls, Good day! There are several questions to moms 🙂 See Olga Parshikova, she talks about wiping wrinkles with olive or vegetable oil (boiled). There are also ready-made oil for this, huh? Weleda, perhaps? Please advise.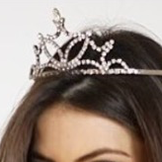 ✔️Kolyaska - a real coach for our prince - Inglesina Classica, to her bag.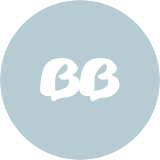 Because here you can write about purchases - writing. I want to buy things for the children, but not a dresser or chest of drawers with changing table - not like the mechanism of drawers. What can? I want the same height, but with doors and shelves. There are classic beige cabinet is white IKEA cabinet under the TV. Photo left. Can be changing, but they are all from the chest of drawers (in the cabinet collection has only a dresser (What is to come up with?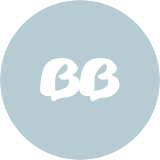 I hate chests. Their mechanism. I want to buy for det.veschey something, but not a dresser. The height should be similar, but just say two doors with shelves. Beige cabinet is a classic. There is a cabinet IKEA TV White. What can? If you can send pictures. I can not find. You can with changing table top)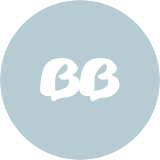 As I wrote, I should dresser Pali. As moms manage to swaddle it, a mystery to me. Narrow, uncomfortable, the wall prevents, there is no place to put things. As a result, when deto growing up, changing diapers on the parent bed (Khan's mother's back). So I decided to buy another one changing table from IKEA. Like this, but I have a retractable bottom drawer. I have a small growth, so I lowered the tabletop. If you have a place where this miracle squeeze - place without hesitation. Shallow for 11.
Changing dresser: in the bathroom or in the room?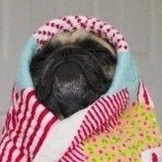 Hello, I bought a changing dresser Ikea, plan it to store children's clothes and, of course, a veil and do massage. Wondering where to put it more convenient? Near the crib or in the bathroom?

Itaaak, 35 full weeks, what do we have 🙂
35 weeks! Finally changing dresser arrived.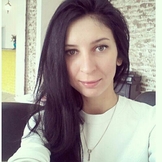 Good afternoon! 35 weeks! Hooray! In the last post I wrote about the fact that my little aferyuga overturned last night. I feel this is very good, he pushed off his feet on the uterine wall and crawled like a worm, a fat worm After these manipulations sleep was almost impossible. Since we head to one side, and the legs he pulled in to the other side through the entire body)))) I'm learning to sleep sitting up. but it is impossible. Today did not get enough sleep. In the morning I brought a changing table.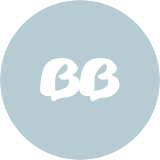 Recently I came across the news that Ikea dressers discontinue after the death of 3 children. Here I decided to write here, as she had no idea that this furniture is dangerous, if somebody is planning a changing table with commode buy. We have so, so comfortable, but once the child opened the top drawer took out something there, a chest of drawers fell straight on the child benefit dad daughter managed to pull out of the incident. On one platform with her mother spoke, she says, too, fell, but to stop the drawer was opened, and triggered stops.
Our children! detailed photo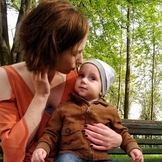 So ended my husband and our quest to repair the former in my room the whole year long! We started with the idea to make a studio here for my training and rehearsals, but .. What happened happiness, and the project had been made their adjustments) All the work is done and from my husband (except stretch ceiling) and I infinitely admire him) Well, the interior They came up with the heated debate and endless scans Google images) What we have:
Girls, so I thought that the best baby changing table - such as IKEA - 4 feet, two planes (meaning purely to put the baby and the lower tier - diapers) or still may be changing dresser? Here, you and drawers with all things - and clothes and cosmetics and tydy. But dresser he is certainly more cumbersome and expensive. On the other hand, you can then sell. Our situation is such that we have a separate one for children closet for clothes. There son.

Hello everybody! Girls spread positions that bought, that's my experience. Second pregnancy, so there is already a sense of what it takes and what is not (it's all very individually). I will only write about shopping for the baby. 1. crib. Pendulums do not like me, so it was decided to buy the classics. Ikea Gulliver mattress we stayed on the first child. Mattress with coconut pad, two degrees of hardness. The crib purchased: 1.1 repellent mattress IKEA Linen Blankets 1.2 Sharmtroll

The decree has been two weeks, and as it turns out I have almost everything ready to leave)) Fortunately much left of her son. So: 1. Chest, decided to take the same not changing as normal, then that would fit into the interior. Such: Ikea 6999 for shares 2. The crib + mattress Ikea also the easiest because first child had not slept in a bed)) is as follows: 2199 1599 bed and mattress 3. Wheelchair b / a with Avito. Such This Hauck Malibu XL (3 in 1) with the seat. In fact.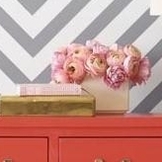 Good day) Today I'll show you here is the continuation of the project of this apartment
Dowry for the baby. Part 2 - ROOM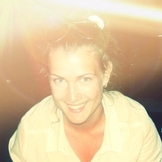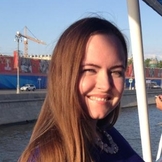 Hi, diary! Today, we have 24 weeks, very soon, and 3 trimester, uh, time flies ..)
White-white chest of drawers - help with the choice of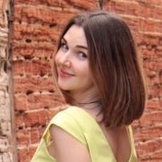 In search of the changing dresser white spared not a single children's store. For models cheaper quality vnutryanki very lame, the ones that I like in the stores are not represented - only online shopping. Of the selection criteria -. Price to 15 thousand rubles, a white color, not particle board (even frame). Who has experience with Swaddle dressers? Advise, pliz, what better of my options. Or maybe your offer. I have a great life, shopping is not particularly resemble. Therefore, it is waiting for your advice! In advance.
Children. Economical and ergonomic.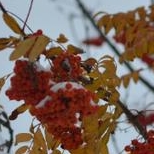 When the country's financial crisis, I want to post their achievements to create a little expensive, but cozy nursery. Now, after three months of use, I declare with full responsibility - it has a very convenient!
buy a changing table or chest of drawers Ikea in Moscow until 15.12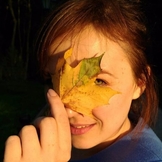 Only Ikea and only in white color. Preferably, such or such an actual 2 days, while her husband was on a business trip in Moscow.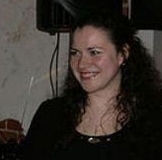 Well, the baby finally. Hall is not Ikea, and in the bedroom to do a permutation, because I used to sleep there with the younger, and have recently moved into the nursery with him to his brother. So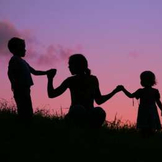 More precisely, the corner of the baby in our bedroom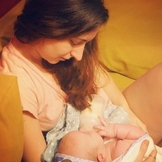 So, finally I found time sfotat all that time to prepare for the baby. Like compiled a list, but still certainly overdone, so it's likely the post-bragging than recommendations. Many photos under the cut!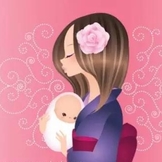 Happy mom in 2016
Girls, you all good day! I opt for a dowry for our baby. Our apartment is small, but we buy a chest of drawers, as children's clothes store in general nowhere. I tend to select the chest Ikea SMALL with 6 drawers. Dimensions: Width: 80 cm Depth: 48 cm Height: 123 cm
Hvastulki dowry for our son. Part 1)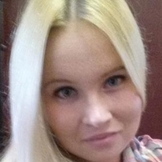 Girls all hellou)) I decided I finally share our pokupochkami for son) bought almost everything, is now back in search of the crib (but I do know that I want little white), re-buy all sorts of stuff from the medicine cabinet, and I can not decide with lukewarm kombezikom and envelope. But there is still time, we choose)) Changing dresser will not take, for it has a large cabinet with drawers, it will be convenient! In general, children's clothes, it is such a joy, I want to buy everything over and over again)) All such mimishnoe)) All these kombeziki, bodykit, shtaniki.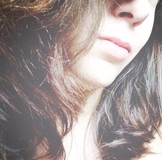 Maybe I'm fluttering can still too early, but something I had broken my head with these chests. I want to select and settle down. Talk to me, please, tell us about your impressions chests. What I want: Cute White changing dresser. Without child elements, maybe, will stand in the common room (do not want all of these deer, bears on the arms and other things). Sell ​​in a year or two I was not going to. Sooner or later, go to the youngest (mmm), and then remain in the nursery. It should take a maximum of things.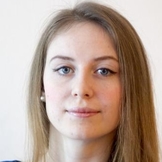 It began 31 weeks and it's time to make a shopping list. Our baby is expected in mid-October, so we count on warm clothes. For myself, I have identified several categories, so as not to forget anything. Major purchases (textiles, furniture) 1. Cot 2. 3. Mattress Mattress - Ikea 4. 2 sheets with an elastic band, Bedding, bumpers, blanket - sew herself 5. blankets and pillows (in handy later, but we think to take at once) 6 . Changing table -komod - store 7. sleeping bag - sew herself 8. stroller.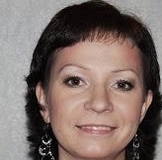 Here I am .. ripe on the list at 31 weeks)))) 1. Carriage. 2. Cot-cradle 3. Seat 4. Lounger tiny love. 5. 6. suspension mat developing toys for breast pad 7. 8. envelope Demiseason (ordered) 9. winter envelope 10. 11. ergo chair http://www.babyblog.ru/community/post/sale/4094947 12. steamer and blender 13. dresser pelenalnikom 14. 15. Langering boards IKEA Baby scale 16. rattle 17. IKEA pillow for feeding (ordered) in the crib: 1. linens (sheets 5 pcs.) 2. waterproof diaper IKEA 3 . plaid fleece IKEA.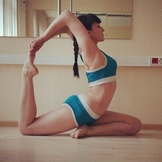 you need experience moms who do not have a chest to the changing table (not, will not) with the first daughter was a classical chest of drawers, all the procedures done there, dressed. she grew we sold it, bought trehyaschikovy Ikea. question- what to wear, to carry out any procedure with the second? dresser with pelenalnikom will not buy. where to store clothes-things are.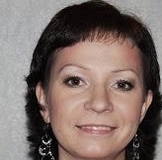 Here I am .. ripe on the list at 31 weeks)))) 1. Carriage. 2. Cot-cradle 3. Seat 4. Lounger tiny love. 5. 6. The suspension mat developing toys for breast pad 7. 8. envelope demi-season. 9. envelope winter 10. 11. ergo chair 12. Steamer and Blender? 13. dresser pelenalnikom 14. 15. Langering boards IKEA Baby scale 16. rattle 17. IKEA pillow for feeding (ordered) in the crib: 1. linens (sheets 5 pcs.) 2. waterproof diaper IKEA 3. plaid fleece IKEA 4.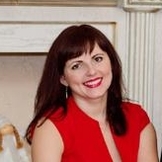 1. The crib and all in the crib - cot Ikea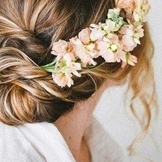 - Wheelchair - Castle on the pram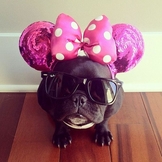 girls dashed off a list, I would like to comment, advice and criticism) What to + already purchased, and with? Please help to make a choice!) thanks !!
All together 25 000r. Pickup

Sell ​​all at once for 25 000r from the underground Southwest a 5-10 minute walk, all the B / C in good condition, are described in detail:. Two beds, chest of drawers, two mattresses, two mosquito nets on the beds. (Perfect for a double stroller), Alex Scales (new state), bed linen, barrier and two cots. IKEA (the new one, the second was adapted for the fence)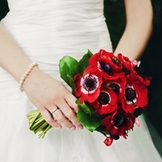 Hello, girls! Please help find a crib for the baby. Initially wanted to take SUNDVIK from Ikea (there is already changing dresser), but it is not available and it is unclear when it will be. Plus all the friends I have given birth to dissuade. In one voice insists that the necessary pendulum. Thus, the requirements: 1) White 2) similar in appearance Sundvik Ikea (that combined with a chest of drawers), 3) pendulum (I want to rock from side to side rather than up and down This is a pendulum) 4) It is advisable not very gromozdskaya (.? 120x60) I would be immensely.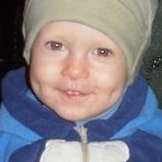 Krupnogabarit bed most common, remained from the first, and we will use it only 6 months later, but for now we will
HENSVIK buy and listen to advice about this series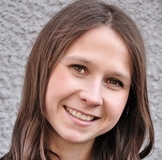 Dear lovers of Ikea))) I know for sure you have lying around HENSVIK shelf? happy to buy, preferably with Langering boards. I think about the shelves and cabinet from the same series, but not sure yet. do you like the series itself, one that mozheet advise photo real interior lay out? our structure is as follows: 2 8 months twins will sleep and play in the room and a three-year senior malchiks us hang out (sleeping in another room). what else can advise for decorating and storage of toys for the older.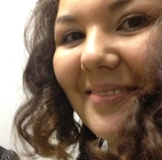 Corner for our little boy, or as we like IKEA. Lovely beauty, here collected a corner for our little boy, followed the principle of "simple and tasteful." Who cares tackle ask =)
Dowry for baby 1: krupnogabarit and accessories.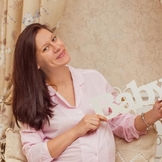 Where in the spring pelenalnik to older could stare at the kid?
I already broke my head, which would hang suspended pelenalnik Ikeja. when a son was born (the difference 2g 2mes) pelenalnik hung in a room above a chest of drawers with little things, everything's great, but my daughter was very interested in what I'm there dlayu, she hung on him, crying, and asked to see brother-in end swaddle us 10 days maximum and shifted on the changing board on divan.Pereodevala I did so to a year-almost back ached, heartburn from the slopes, I do not want this anymore. Now waiting for more in June brother (the difference will be 4 years and 1 year 10 months), I think that both the senior will be a mega exciting.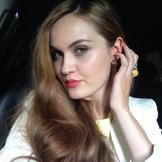 Finally the picture is almost assembled, and a place for my boy is ready! I ask a cat! Beware, a lot of photos.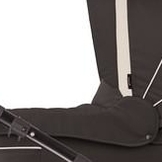 I matured I have a problem where to swaddle the baby. I must say their opinion that the surface for changing needs, because I believe that on the bed to swaddle your baby is not convenient and the back I think I would not stand. I think it is very convenient to have a separate room for all hygiene procedures, where everything is at hand. So that's the rub. We now live with my husband in a studio apartment and the place is not very much, but since I love the open, then really do not want.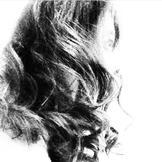 Girls, advise, please, changing table, a sufficiently wide and stable. Not dresser. It can be folding. Thousands of 3 rubles. Ikea seen - seemed too narrow, as you?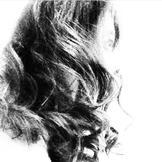 Girls, advise, please, changing table, a sufficiently wide and stable. Not dresser. It can be folding. Thousands of 3 rubles. Ikea seen - seemed too narrow, as you?